For Over 25 Years, NEDT Has Been Making Hazardous Waste Services Easier
History
New England Disposal Technologies, Inc. (NEDT) was founded in 1995 and quickly grew from a small team into a thriving organization by providing great customer service, giving solid technical advice, running an honest business, and getting the job done right. This simple yet effective formula has been ingrained into NEDT's culture and provides the foundation for how NEDT does business with every customer.
With decades of experience and skilled environmental professionals, NEDT provides high quality services and offers efficient, cost-effective, and environmentally sound solutions to hazardous waste disposal problems throughout New England.

Safety
NEDT's highest priority is the safety of our employees and the customers we serve. When you hire NEDT you hire a team dedicated to each other's safety. Our business is in a very dangerous industry that includes many hazards that change from day-to-day. Our employees are consistently exposed to classroom and on the job training that emphasizes building a culture of safety, safe work execution, and high situational awareness.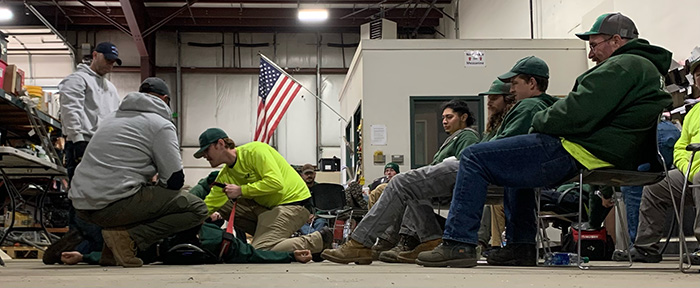 People
NEDT's staff has expertise in all areas of hazardous waste management. We put that knowledge to good use every day solving our customer's problems and satisfying their specific hazardous waste needs.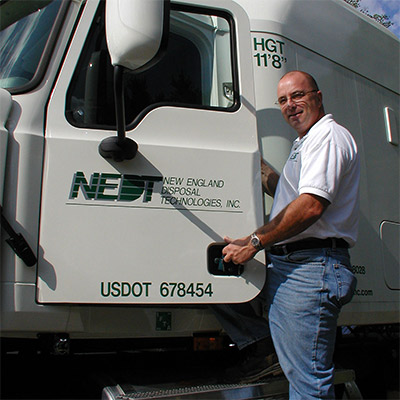 Equipment
Our business is built around our customer's requirements. We invest heavily in equipment that gets the job done correctly, lowers costs, and reduces downtime for our customers. No matter the job, NEDT has the right equipment to do the job fast, efficiently, and safely.
At NEDT we believe in providing services to our clients that are above and beyond expectations while maintaining the delicate balance between protecting our customer's environmental liabilities, and helping control costs. Meeting this challenge is not a task NEDT takes lightly.
NEDT is ready to help with your particular hazardous waste situation. Whether it is an emergency or routine, NEDT is always prepared to help.